Attract more right-fit students with
Video Viewbook
Go beyond brochures and text-heavy webpages with a fully customizable experience that draws students in from their first click.
Showcase what makes your institution unique
Amid increased competition for students, getting (and staying) ahead can feel nearly impossible. With StudentBridge, you can confidently move the needle and achieve more.

Make it easy to explore all your institution offers
No distractions
Keep visitors engaged in your content, increasing visit time and inquiry submissions
No competition
Keep the focus on your institution — and away from other education options
No third-parties
Say goodbye to ads, pop-ups, or other third-party messaging that dilutes your brand story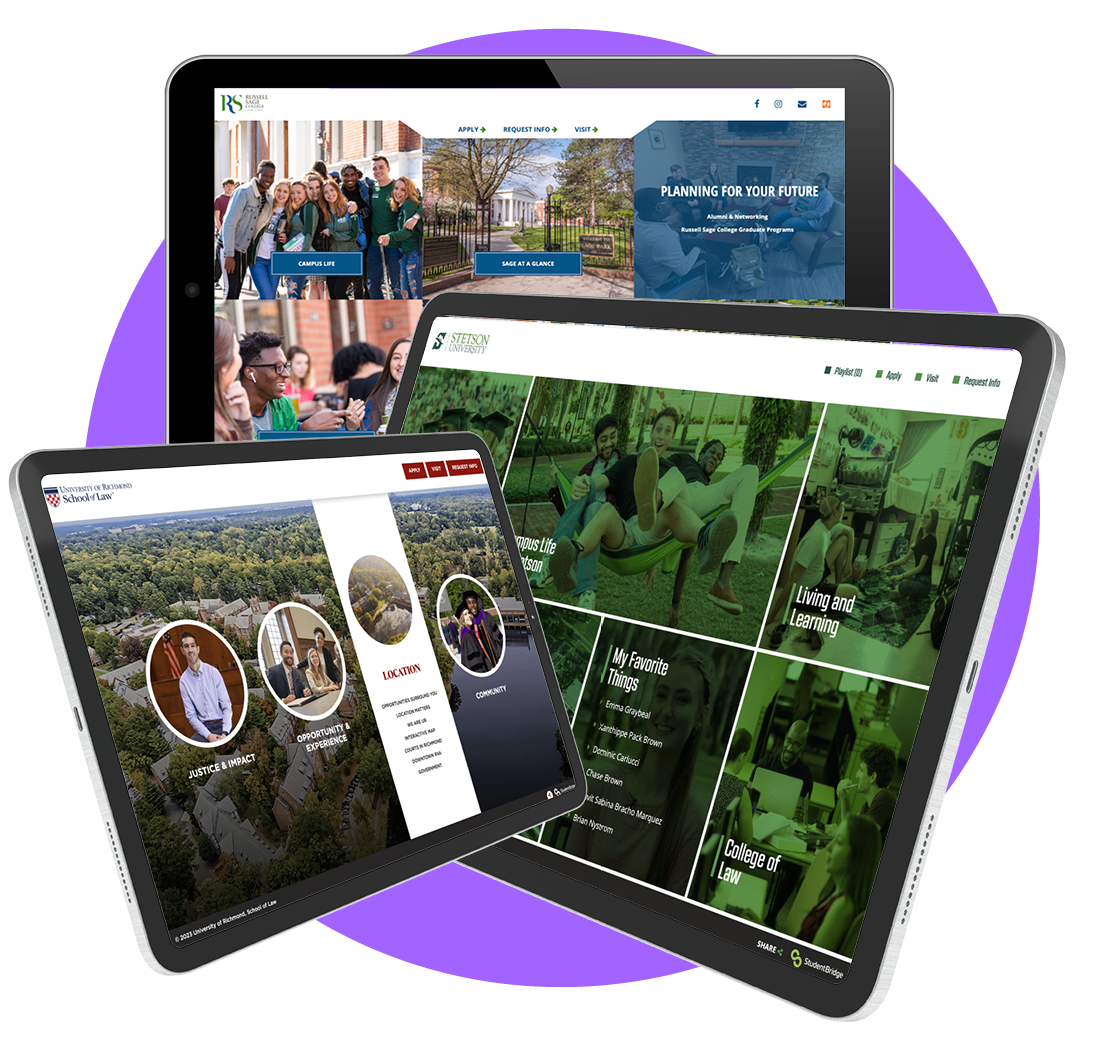 Draw students in from their first click
Capture stealth visitors sooner with an immersive experience available 24/7 from any device — no downloads required.
Empower visitors to explore areas of interest at their own pace with easily navigable and digestible content

Curate content to showcase your institution without risking the distractions, competition, or third-party messaging of popular video-hosting sites

Attract more students who are the right fit for your programs, campus culture, and institution
Boost engagement with powerful videos & other multimedia content
Captivate visitors with compelling content that drives action.
Communicate your unique story and differentiate your institution from the competition

Inspire students to take action, driving inquiries, tours, applications, and ultimately enrollment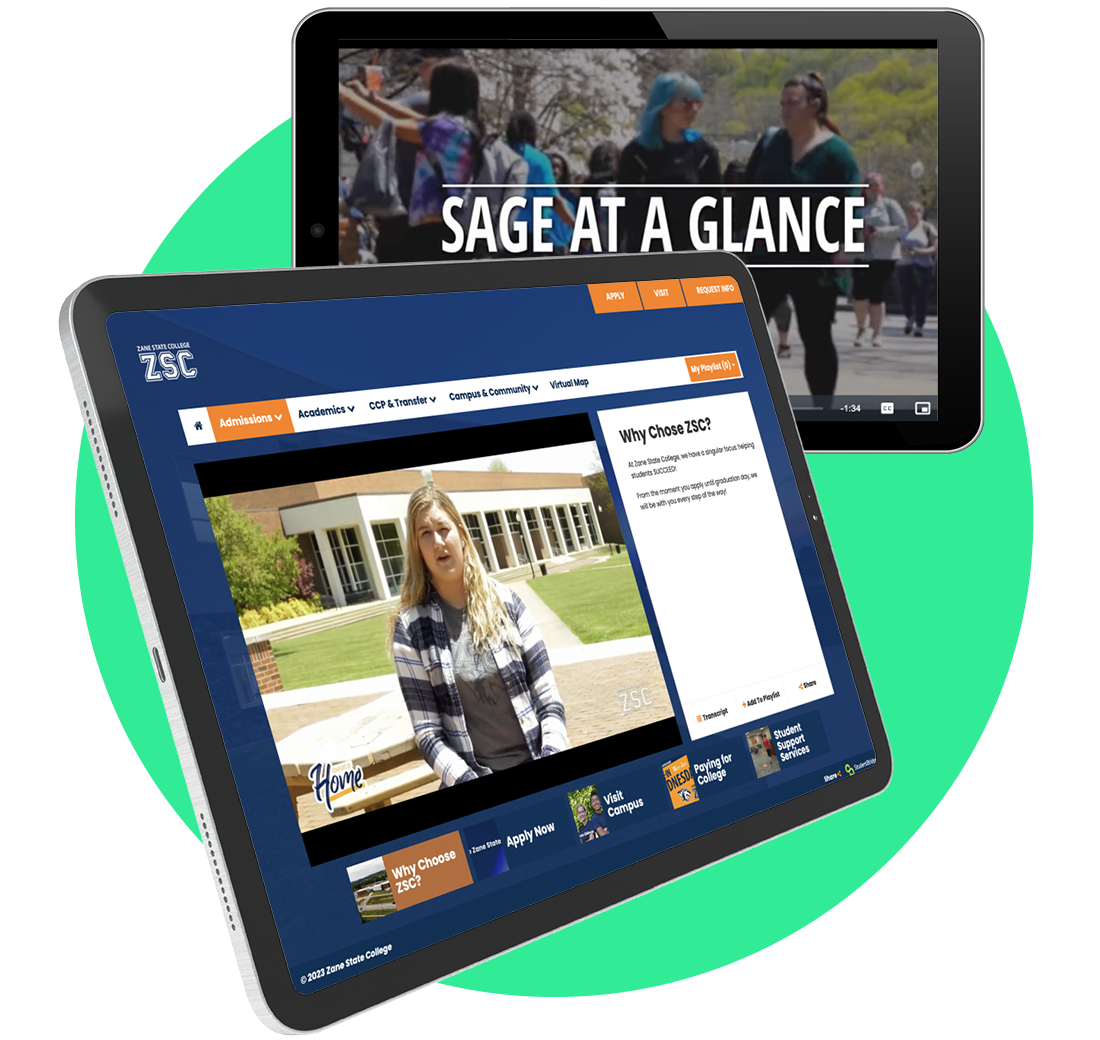 Uncopyable content to highlight your college's uniqueness
Stand out from the competition and attract more right-fit students with expert-produced videos that capture all your institution offers — including what makes it truly unique.
Authentic perspectives, authentic visits
Build trust and affinity early in the funnel by leading with authentic stories. From student-led building tours and Day-in-the-Life videos to testimonials, success after graduation, and beyond, this authentic content from students, faculty, and alumni cuts through the noise and attracts students better than any marketing slogan can.
Tap into the power of video where it counts
of students said virtual tours should include video of residence halls*
of students said virtual tours should include video of dining halls*
of students said virtual tours should include video of classrooms*
of students said virtual tours should include messages from enrolled students
*College Pulse & Inside Higher Ed Student Voice Survey
Real-time data and insights at your fingertips

Engage earlier in the funnel
Uncover stealth visitors by learning who is visiting your site or campus, when, and what they're exploring — helping you meaningfully engage them earlier in the funnel
Focus your efforts
Use content engagement data to understand its performance and better focus your team's efforts
Identify prospects
Identify students most likely to convert and make class-level projections
Better insights
Drill down to a specific time period surrounding an event or campaign or get the full picture over time
Launch quickly and easily with our Quick Start approach
Start offering better visits right away
Launch in just a few weeks with our Quick Start option. Our experts will curate your viewbook from content you already have and work with you to create impactful new content.
What our clients are accomplishing
Learn how our partner institutions are using StudentBridge's Video Viewbook to drive big results.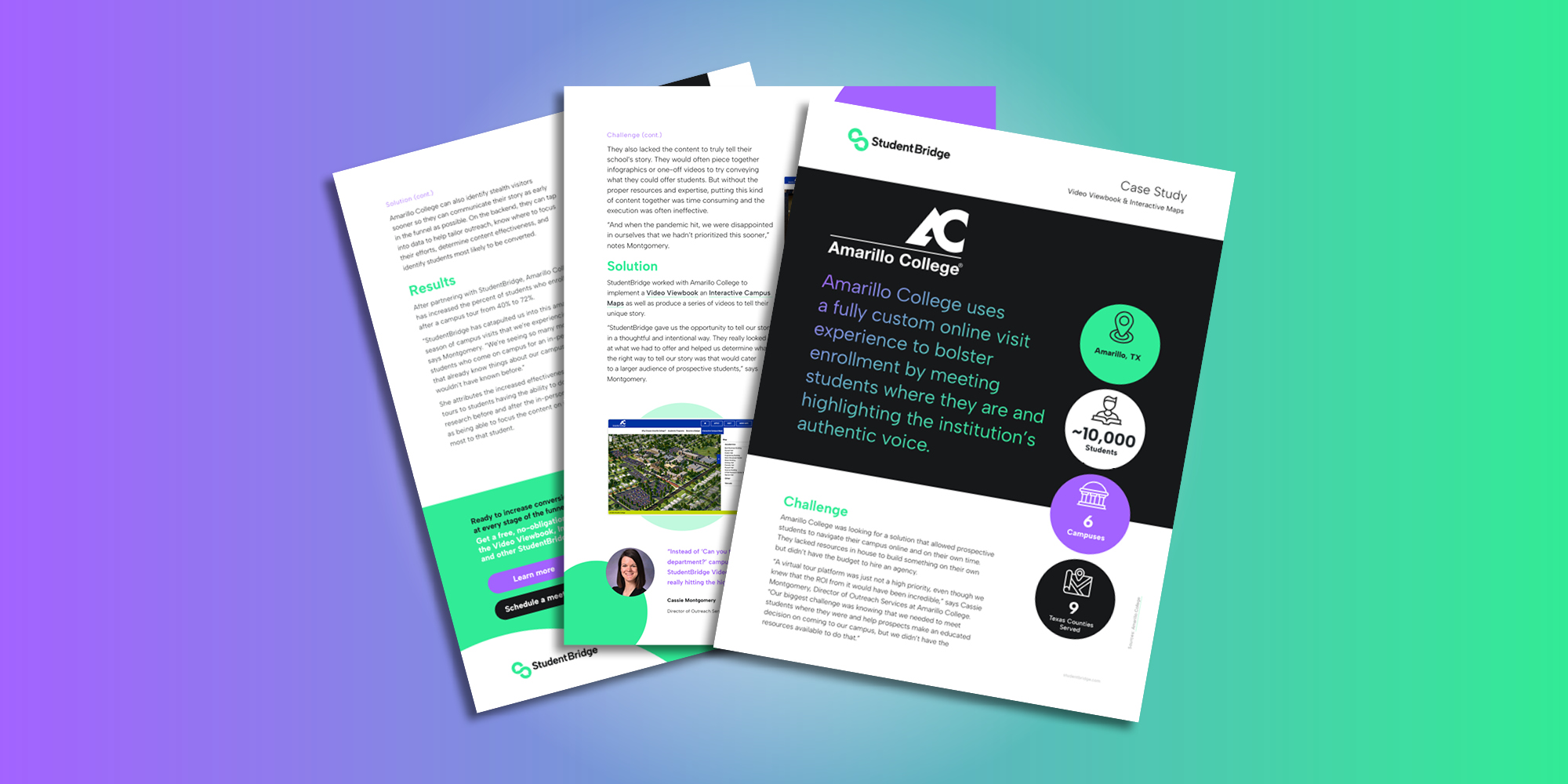 Amarillo College
Discover how Amarillo College uses a fully custom online visit experience to bolster enrollment by meeting students where they are and highlighting the institution's authentic voice.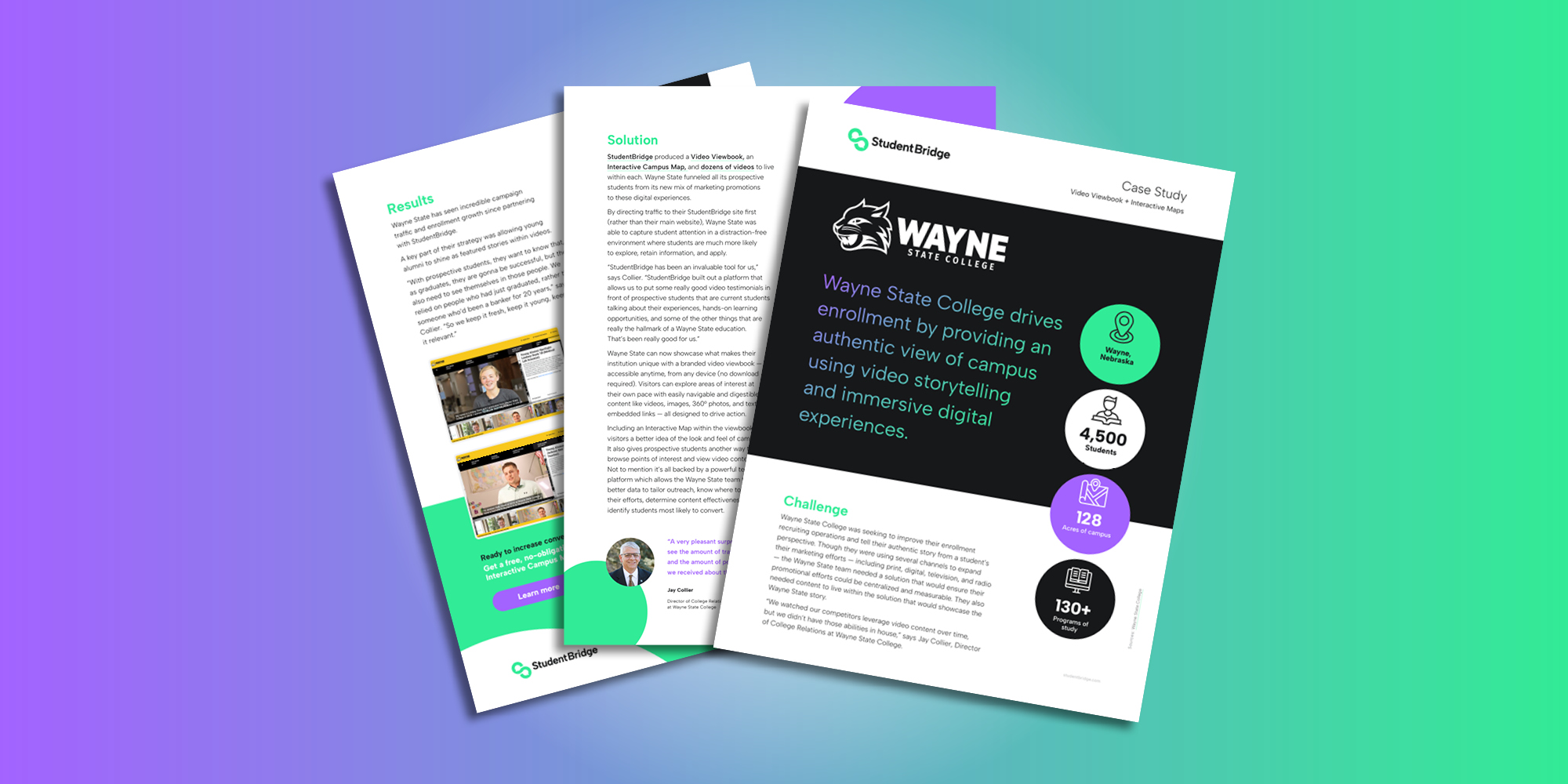 Wayne State College
Learn how Wayne State College provides an immediate and authentic view of its campus through immersive digital experiences.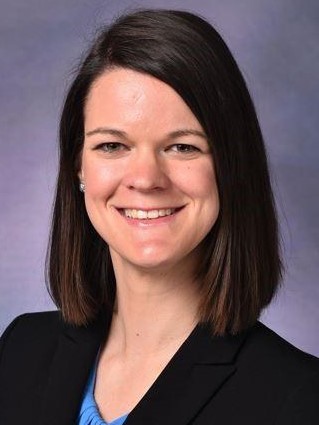 "StudentBridge has catapulted us into this amazing season of campus visits that we're experiencing. We're seeing so many more students who come on campus for an in-person tour that already know things about our campus that they wouldn't have known before."
Cassie Montgomery
Director of Outreach Services | Amarillo College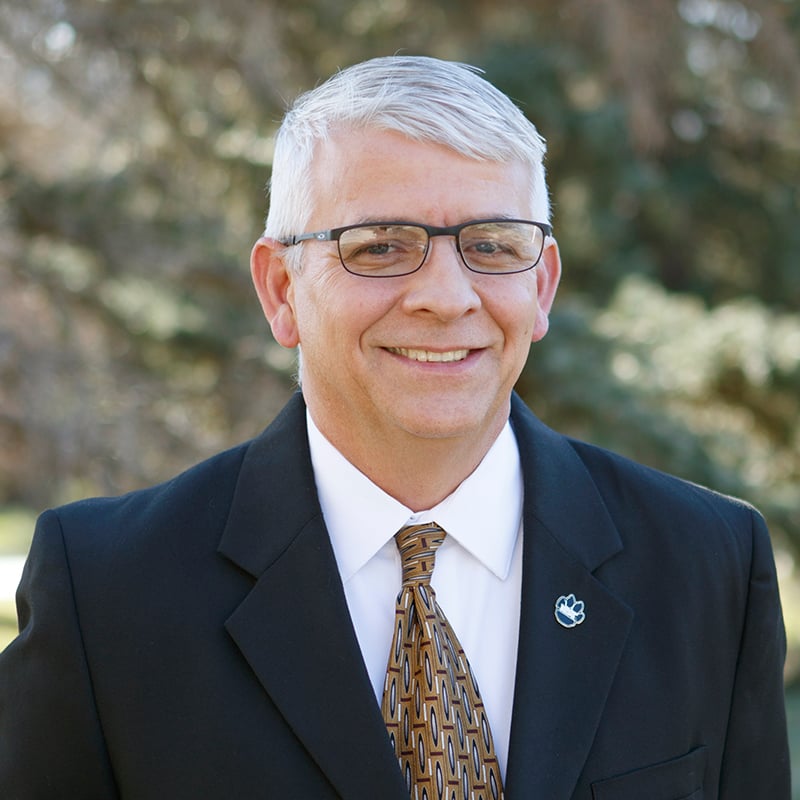 "StudentBridge built out a platform that allows us to put some really good video testimonials in front of prospective students that are current students talking about their experiences, hands-on learning opportunities, and some of the other things that are really the hallmark of a Wayne State education. That's been really good for us."
Jay Collier
Director of College Relations | Wayne State College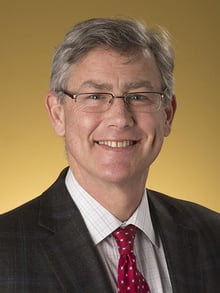 "Partnering with StudentBridge brought focus and clarity to our programs through the virtual campus experience and the videos of our faculty and students. The resulting increase in brand and program awareness has been felt across the campus and response has been more than we could expect."
Mark Forehand
Senior Assistant Dean for Graduate Enrollment Management | Kennesaw State University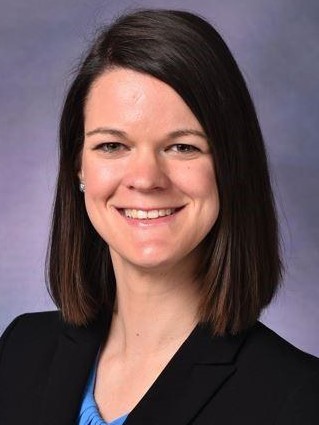 "Instead of 'Can you tell me about this specific major?' or 'Can I meet a faculty member in this department?' campus visitors already feel like they've gotten that information because of our StudentBridge Video Viewbook. Our campus visits are streamlined and seamless, and we're really hitting the high-level important information when they're on campus."
Cassie Montgomery
Director of Outreach Services | Amarillo College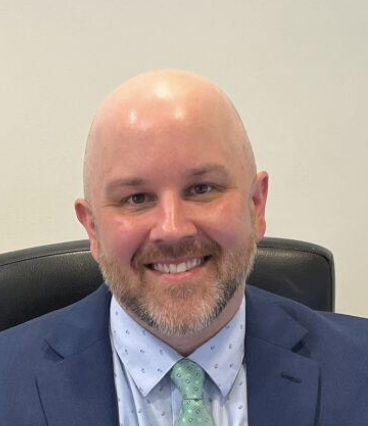 "We needed a solution that would enable us to create three types of interactions: 1) ones that help students take care of the transactional business of deciding and enrolling, 2) ones that help students get to know the campus and university and 3) ones that help students make meaningful connections to faculty, staff, and current students. For us, StudentBridge had all three."
Jeff Gant
Director of Undergraduate Admissions Enrollment Management | Montclair State University
The Ultimate Guide to Improving Campus Visits
6 key strategies to improve your higher education institution's tours — on campus and off.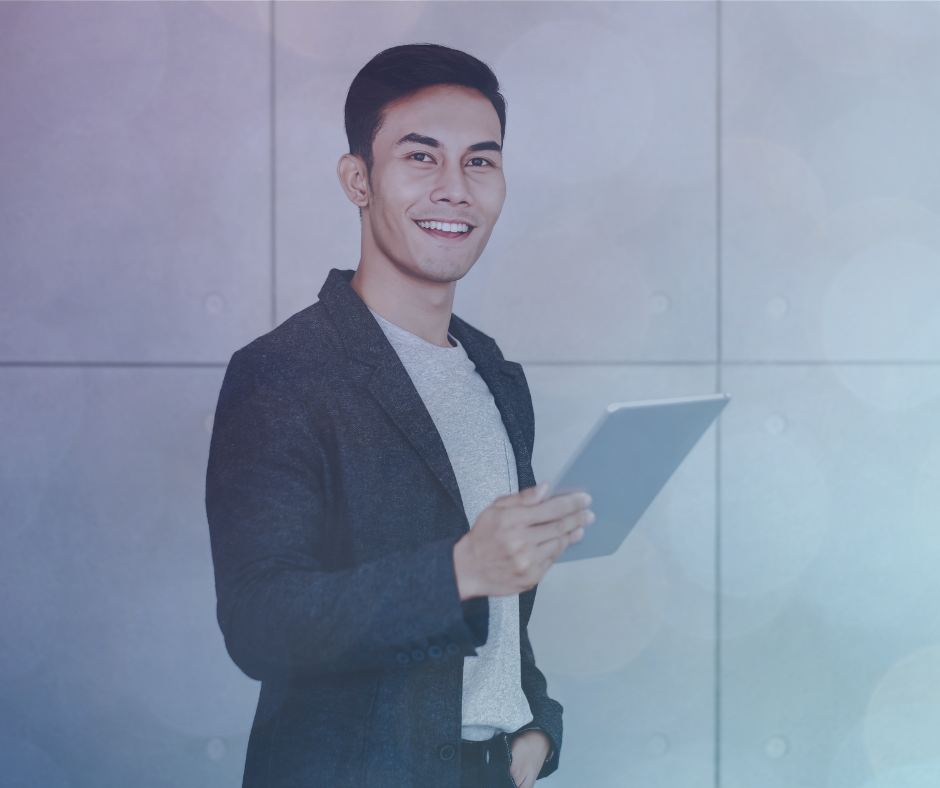 Accepted Student Experience
10 free resources higher education admissions teams loved in 2022
2022 brought a lot of insights for higher education admissions teams. Catch up on the free resources you may have missed to help amplify your...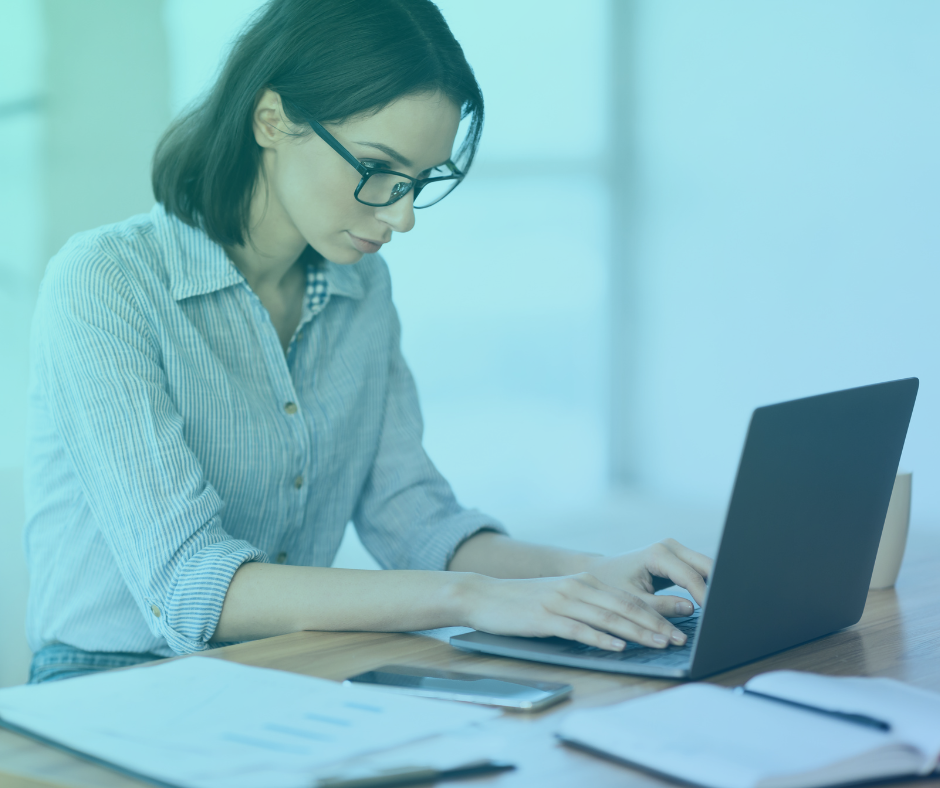 Accepted Student Experience
Ready to reverse declining enrollment? Here's what higher education institutions need to know.
Reveal key factors causing declining enrollment at colleges and universities along with practical ideas to boost enrollment at your institution.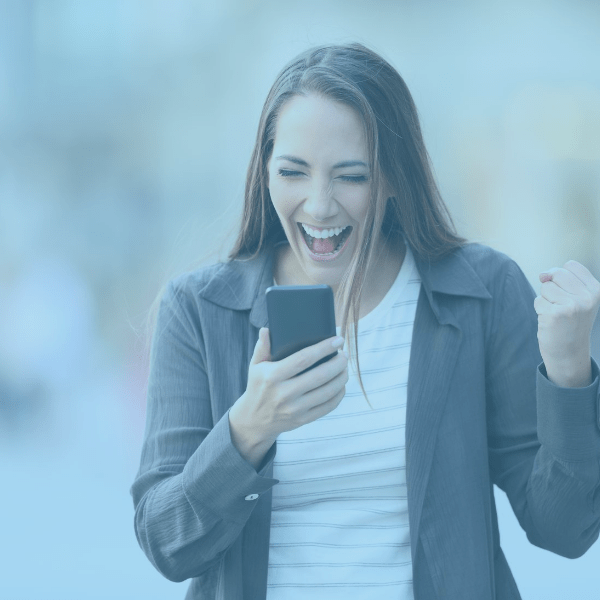 Accepted Student Experience
6 Reasons Why Reaching Admitted Students On Mobile Matters for Community Colleges
Why community colleges should use a mobile-first strategy for reaching and engaging admitted students.
Pick a time to meet with our team.