Stay competitive with these 3 musts for impactful virtual campus tours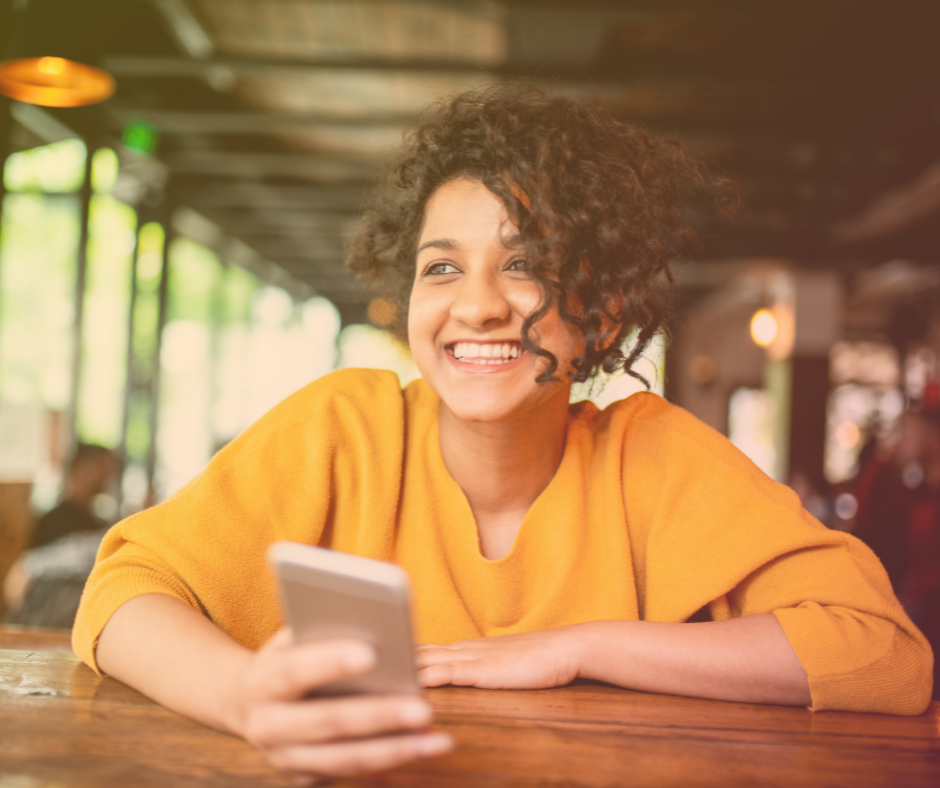 With competition on the rise, virtual tours remain a valuable opportunity for students to explore your college or university. Here's how to do them right.
By: Kyle Freelander
---
Competition for college students is heating up — making it increasingly difficult to get and stay ahead of other education options.
Recent research shows there are a million fewer students enrolled in college now than there were pre-pandemic, and college-bound students are applying to and considering more institutions than ever before. A notable 40 percent of undergraduate students planning to graduate in 2025 reported applying to 6–10 institutions.
But for institutions facing declining enrollment, there is good news. One way to stand out from the competition is to leverage a tool already in your arsenal: Your campus tours. Research continues to show these play a critical role in helping students decide what schools to apply to and ultimately attend.
More specifically, though, institutions need to take a discerning look at their virtual tours. While all campus visits can be helpful ways to learn about your institution, not all prospective students will be able to visit your institution in person. Factors such as scheduling conflicts, travel costs and distance, health and safety concerns, and even the number of institutions a student has applied to can prevent students from taking part in an on-campus tour.
So how can you improve virtual tours to better attract students and boost enrollment?
There are multiple ways to improve your virtual tours to increase your institution's discoverability, generate excitement among prospective and accepted students, and move the needle on KPIs (including application volume, enrollment, and matriculation).
Below, you'll find three strategies that must be on your radar if you're looking to get more out of your virtual tours and stand out from the crowd.
1. Enable truly personalized virtual visits
In this day and age, more people are looking for unique and personalized experiences — especially Gen Z.
A majority of consumers (70%) said it's important for brands to provide them with more personalized experiences, and 75 percent said they are keen on buying from brands that offer personalized experiences. This is particularly true for Gen Z, with 74 percent of Gen Zers saying they are interested in personalized products compared to 67 percent of Millenials.
What does this mean for your virtual campus visits? While you can (and should) offer curated tours to help showcase your institution, you also need to have a way for students and other visitors to personalize their visit.
For tour personalization to be truly effective and drive results like increased applications and enrollment, it needs to eliminate institutional knowledge barriers. The Campus Visit Experience from StudentBridge is an industry leader in tour personalization, ensuring relevant tours that are completely customizable and unbelievably impactful.
Instead of requiring visitors to randomly select buildings or points of interest they'd like to explore, the innovative tour solution enables institutions to serve up relevant tour stops and information based on students' unique interests, needs, or whatever matters most to them. This helps ensure a relevant and engaging tour experience for everyone, everywhere, every time.
2. Highlight user-generated content (UGC) in campus visits
User-generated content (UGC), or content created by your users/customers (like students, alumni, faculty, and staff), is critical for engaging college-bound students. Leveraging a mix of UGC (including testimonials, photos, videos, and more) can amplify authenticity, showcase your college or university's diversity, and build trust — notably more than institution- or brand-created content does.
Studies show a strong majority of consumers (92%) trust recommendations from peers (or even someone they don't know) over brand content, 79 percent said UGC highly impacts their purchasing decision, and 59 percent said content created by other consumers is the most authentic type.
While the above stats are broader than just higher education, research shows UGC (especially student and faculty stories) is something prospective students value in virtual campus tours. However, this component is missing from many virtual visit experiences.
While 43 percent of undergraduate students said virtual tours should include messages from enrolled students, only 22 percent said they were included in a virtual tour they took part in. A similar trend was seen with undergraduate students wanting to hear from faculty while touring, with 33 percent saying virtual tours should include messages from faculty but only 23 percent reporting they had completed a virtual tour that included them.
By putting current students' stories at the heart of your college or university's tours, you increase the likelihood that students will apply, enroll, and ultimately attend your institution.
StudentBridge's Campus Visit Experience makes it easy to put student stories at the heart of your tours. Easily invite students and others to submit UGC through the platform where internal staff can then review, approve, and tag it for use in tours and other key locations (such as social media). Include student stories throughout tours at specific stops or design "day in the life of…" tours to provide more insight as to what it's like to attend your college or university.
3. Drive interest in your institution with mobile communications
Communication strategies shouldn't just rely on traditional methods such as email, websites, and direct mail. If mobile communications aren't part of your admissions communication strategy, you're missing out on an easy and meaningful way to reach and engage prospective students.
Research shows that 98 percent of SMS messages get opened (compared to 20% of emails), and more than half (58.7%) of people check text messages within five minutes of receiving them. When it comes to the admissions process specifically, 9 out of 10 students say they are open to receiving text messages during the enrollment process.
How to improve tour communications
In addition to taking a mobile-first approach to tour communications, colleges and universities should look at sharing relevant information before, during, and after campus visits — including virtual tours.
Effective virtual tour communications can be used to:
Inspire campus visits - Encourage prospective or accepted students and their families to participate in a tour
Follow up after the visit - Get tour feedback, share additional information, and highlight the next steps (like how to submit an application)
Personalize communications - Knowing what individual students are interested in (like certain academic programs, clubs, or other aspects of student life) can help you ensure relevant follow-up communications that drive results
StudentBridge's suite of mobile-first solutions makes it easy for colleges and universities to reach and engage students where they already are: their phones. Institutions can easily create interactive content cards for various audiences (examples: prospective, transfer, or accepted students and even parents or other key supporters) and then send them via text message or email.
Want to learn more and unlock additional strategies for using tours to get and stay ahead of the competition? Book a free, no-obligation demo to learn more.
---
Kyle Freelander (she/her/hers) is a passionate writer, former educator, and lifelong learner. She has taught English literature and writing courses in higher education, writing workshops in K-12 schools, and English and ESOL courses as a private tutor for students pre-K and up. She holds an MFA in Creative Writing from George Mason University and a BA in English (minor in Linguistics) from the University of Mary Washington. She currently serves as the Head of Content at StudentBridge.