ON DEMAND
Virtual Learning Session
Magical Metrics:

How to Achieve More with Data
Is it magic or metrics? Get ready to achieve more by tapping into the full power of your data.

In this on-demand virtual learning session, discover 6 ways to use data to enroll your class.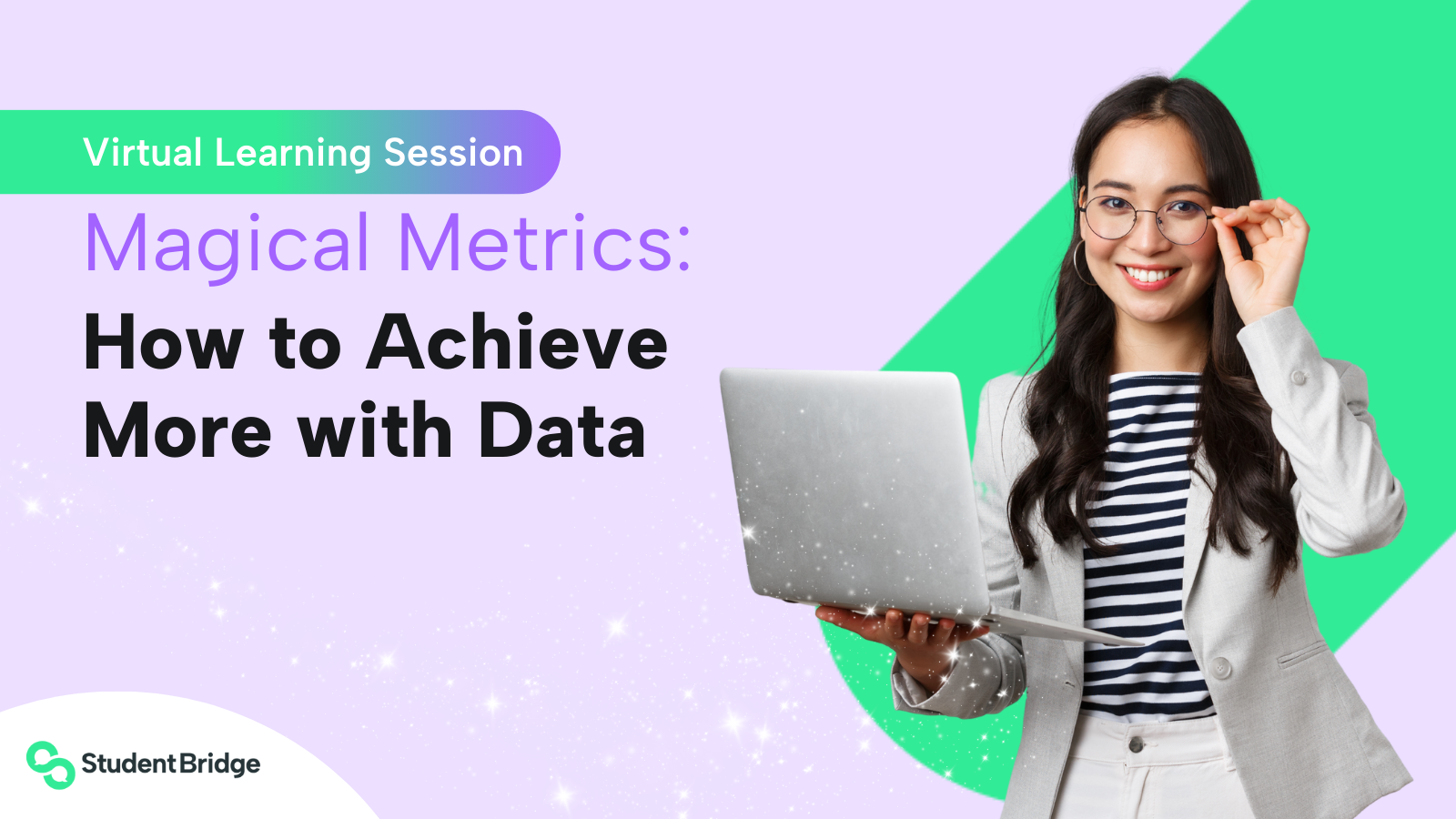 Magical Metrics: How to Achieve More with Data
6 ways to use data analytics to recruit and enroll your class
With increased competition for fewer college-bound students paired with an influx of stealth applicants, it's almost impossible to know which students to focus time and effort on. Or which content will move the needle on enrollment.

However, there are certain key indicators that can help you better understand your visitors, identify who is most likely to convert, and prioritize your limited resources.

But are you tracking the right metrics? And, more importantly, are you primed to take action based on those insights?

This on-demand virtual learning session is packed with ideas for how to effectively use data to enroll your class and fill seats with right-fit students.


Key challenges admissions and enrollment teams face

6 different forms of data you can use to better recruit and enroll your class

Ideas for taking action on data (without overwhelming your team)

How technology can help determine what content students want most

Why certain key indicators can give you the best understanding of behavior

How to predict which students are most likely to convert and which ones you need to further engage

Ways other institutions are gathering and leveraging key data

And more!
Pick a time to meet with our team.