Case Study
Campus Visit Experience
West Virginia University ensures relevant tours for everyone, every time with 24/7 access, true personalization, and a memorable visit experience from anywhere.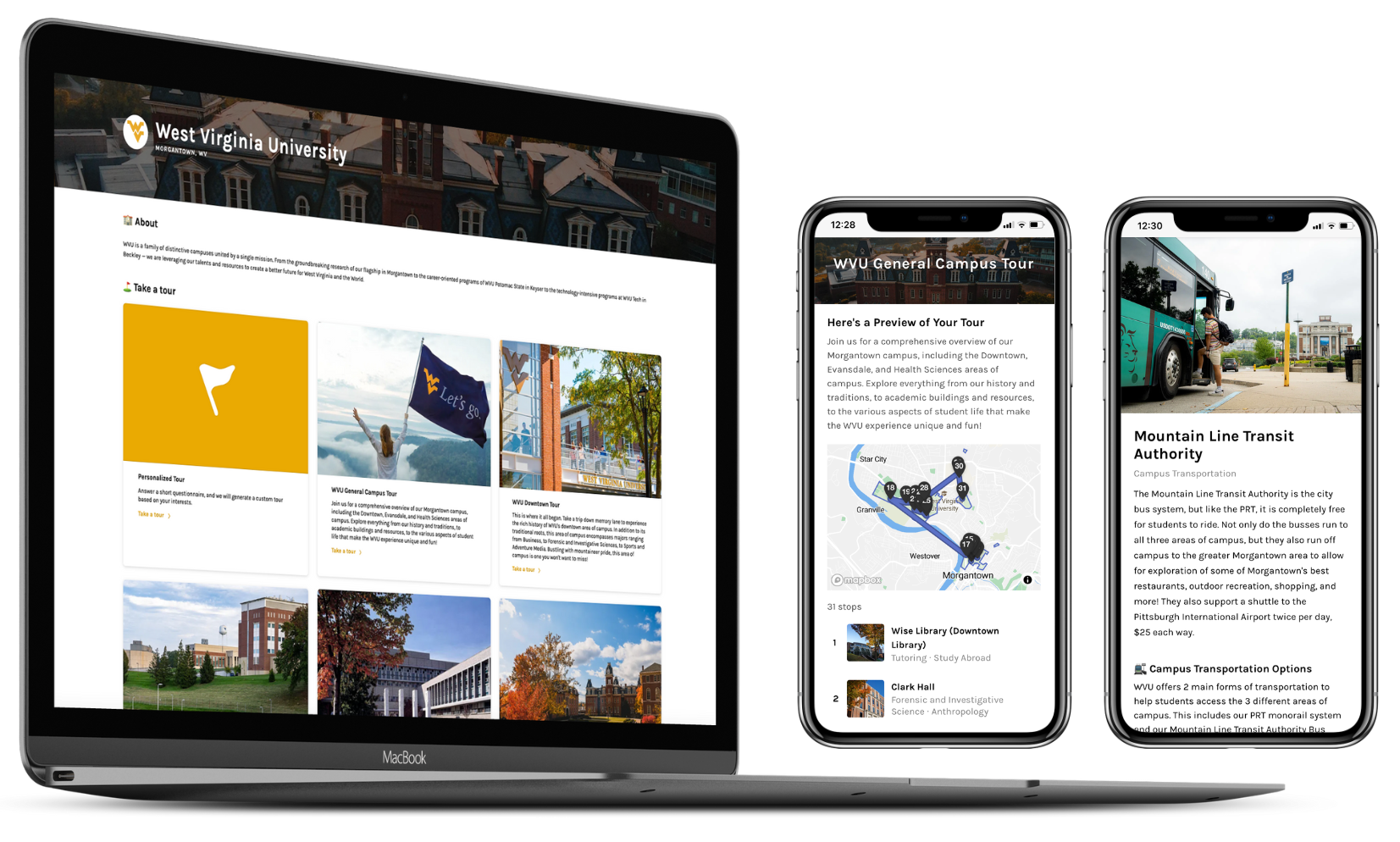 WVU's main campus in Morgantown covers three distinct areas, some as far as a mile apart. And with an enrollment of nearly 30,000 students, there are tens of thousands of prospective students visiting campus each year with many coming during high-volume times like over school holidays and during yield season. Looking for a new tour solution that was easy for users to navigate and quick for staff to update when needed, West Virginia University partnered with StudentBridge. With the Campus Visit Experience, the institution now offers virtual and self-guided tours that can be completed 24/7/365 with no downloads required. In WVU's first year partnering with StudentBridge, the university saw more than 25,000 tours taken with two out of three tours completed after typical business hours.
About West Virginia University
Location
3 distinct areas of campus + 2 additional campuses
+
tours taken in first year
%
tours completed after typical tour hours
%
of personalized tours converted to an inquiry
Increases access with virtual and self-guided tours that can be completed anytime, from anywhere (no downloads required)

Enables true personalization based on visitors' unique interests and needs

Ensures memorable self-guided visits with logical tour routes, turn-by-turn navigation, and augmented reality (AR)

Measures what matters — from tour participation and engagement to students' selected interests and beyond — to better understand unique visitors, personalize follow-up communications, and continue improving tours
"We saw unbelievable results in just a couple of weeks with the Campus Visit Experience. We were so blown away by the numbers. It's also been incredible to see so many students taking advantage of these tours from home, which wasn't something we saw much of previously."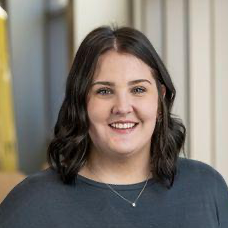 Kirsten Swales
Program Coordinator, Visitors Center | West Virginia University
Learn how StudentBridge can help you achieve more.