Case Study
Video Viewbook + Interactive Maps + StudentBridge Studios
University of Jamestown appeals to stealth visitors and drives enrollment by using video storytelling and immersive digital experiences.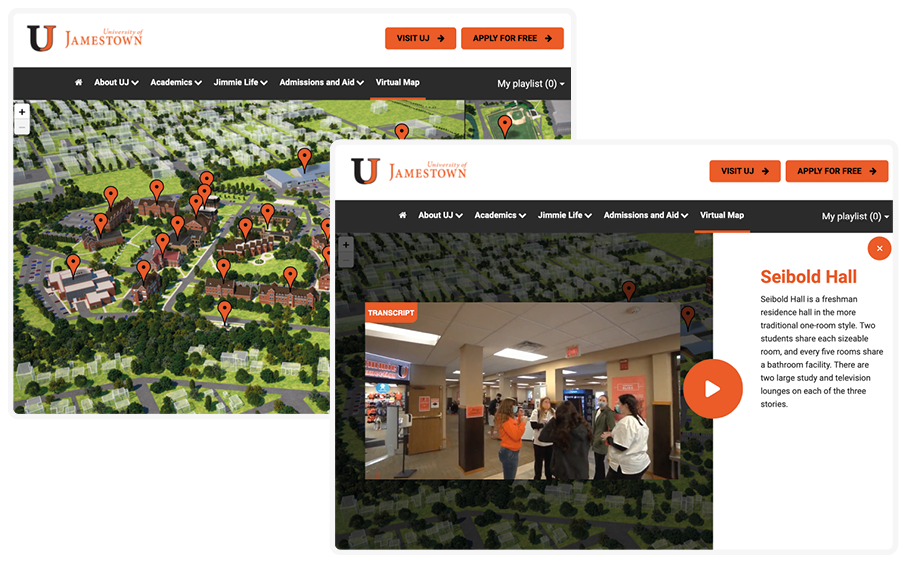 Many small institutions face a similar challenge: Tiny (often one-person) admissions teams and limited staff capacity. At the University of Jamestown, a small faith-based institution in the midwest, this challenge was amplified by the fact they rely heavily on high school visits and college fairs to recruit students but couldn't always be there in person to tell their story — leaving the discovery of their university to chance.

StudentBridge produced a Video Viewbook, an Interactive Campus Map, and 18 engaging videos to live within them. University of Jamestown sent students to these videos and experiences via communication flows, QR codes on print materials, mailed postcards, and their main website homepage.

Since working with StudentBridge, University of Jamestown has continued to grow enrollment incrementally and spread their brand awareness. In the 2022-2023 school year, the university saw a nearly 7 percent enrollment increase from pre-pandemic numbers and welcomed the second largest class in the institution's history.
About University of Jamestown
Institution Type
Private liberal arts college
Solutions & Services
Video Viewbook + Interactive Maps + StudentBridge Studios
%
increase in enrollment from pre-pandemic numbers
videos watched per visit on average
%
scheduled a guided tour or applied after the experience
Converts stealth visitors into inquiries

Amplifies team efforts and frees up staff capacity

Broadens the institutions reach and impact of visits

Shares students' unique perspectives — unfiltered, at any time

Saves time and supplements lacking internal resources

Leverages key data and insights to know what content is converting

Increases student engagement and drives enrollment
"You're going to fall further and further behind if you don't have video. I was so worried in the weeks leading up to our film dates, but it is so worth it to have StudentBridge professionals with the background and training. Forget the price tag. Think about your peace of mind and your ease and do it."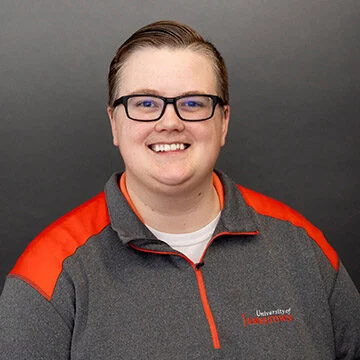 Alyson Leas
Director of Admissions | University of Jamestown
Learn how StudentBridge can help you achieve more.