Case Study
Accepted Student Experience
Kennesaw State University
Kennesaw State University maximizes the moment of acceptance with a mobile-first approach that engages students, saves money, and drives enrollment.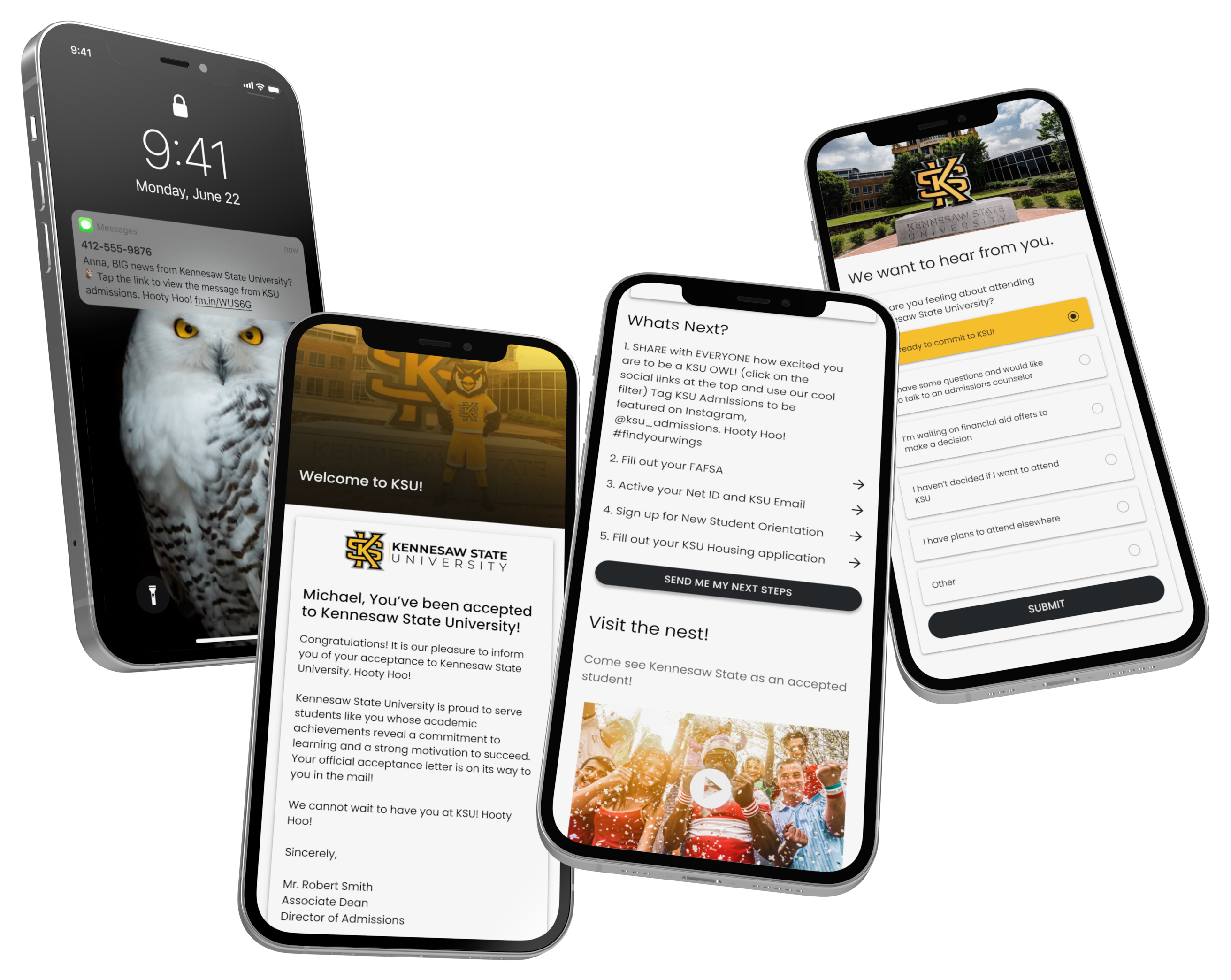 KSU initially relied on mailing a packet of information to accepted students, but university administrators weren't confident students and families read the information or that it was doing enough to support enrollment and matriculation. Using the Accepted Student Experience, KSU now takes a mobile-first approach to this pivotal moment — reaching accepted students right away, increasing overall excitement, clarifying next steps, and driving enrollment — all while saving the institution time and money.
About Kennesaw State University
Solutions & Services
Accepted Student Experience
+
text messages delivered
%
of social filter usage was on Snapchat
Saves money and time with a leaner, more impactful approach

Enhances engagement among accepted students

Increases enrollment and matriculation

Reaches students right away with curated content via text

Clarifies next steps and gauge students' interest levels

Takes the institution's social media strategy to the next level

Taps into key data and insights
"Using the Accepted Student Experience helps us save money and be more lean moving forward. We were previously spending more than sixty thousand dollars printing and sending information packets which were really nice but it was hard to measure the return of those efforts."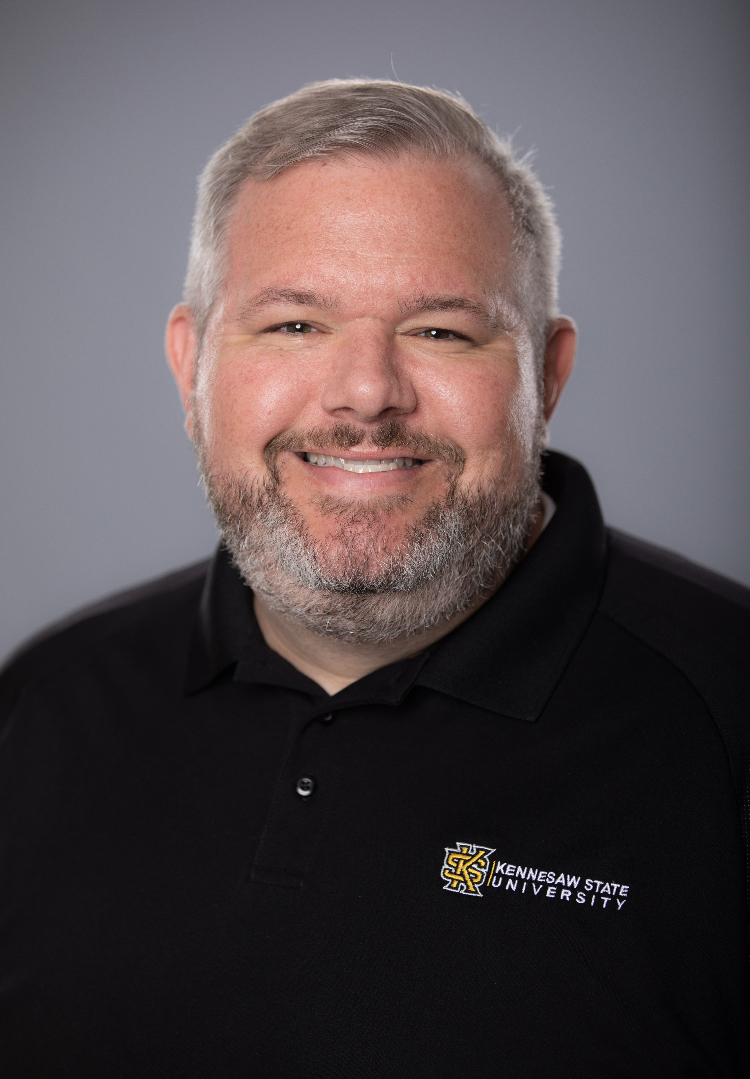 Jordan Stevenson
Director of Student Recruitment | Kennesaw State University
Learn how StudentBridge can help you achieve more.