Case Study
Virtual Events
Georgia Southern University
Georgia Southern University drives yield by deploying a series of virtual events with a multitude of engaging content.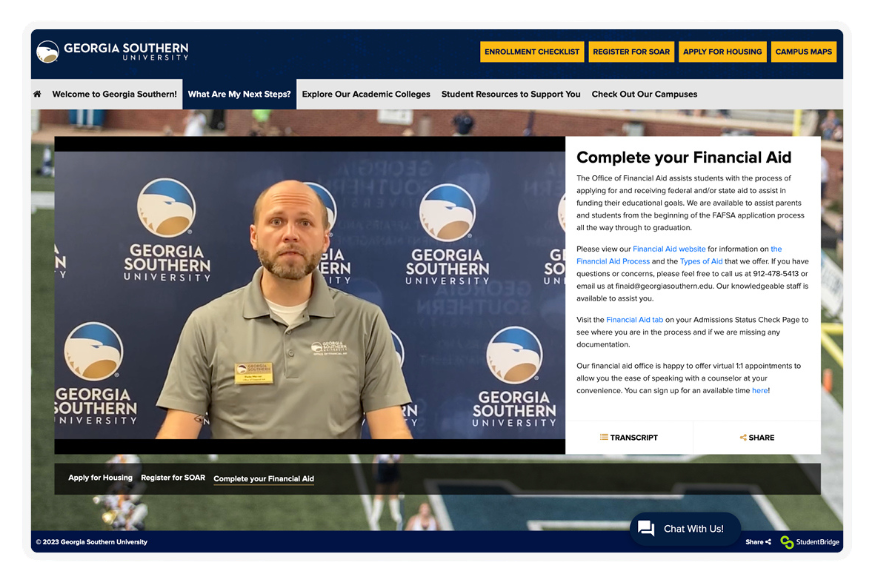 Georgia Southern University wanted a virtual option for its existing on-campus events. Georgia Southern partnered with StudentBridge to create a Virtual Event where prospective students could explore more than they ever could in a single day by viewing pre-recorded content — from presentations and recorded classes to walk-around tours, panel discussions, and more. Within a single virtual event, Georgia Southern increased their attendance from 400 in-person attendees to 15,000 virtual visitors. This led to their largest freshman class ever and continued enrollment growth over subsequent years.
About Georgia Southern University
Location
3 campuses in southeast Georgia
+
virtual attendees vs. 400 in-person
%
increase in freshman class size in one year
years of consistent enrollment growth
Increases event attendance, participation, and engagement in a distraction-free, virtual environment — accessible anywhere, from any device (no download required)

Keeps visitors engaged between live sessions with on-demand content, live chat, curated social feed, and more

Amplifies student experiences and voices with video to provide trusted insight about the institution via panels, live chat, Q&A, or day-in-the-live videos

Gets better data and insights around session attendance, engagement, and content effectiveness
"Since we were able to reach so many students, and we had such a popular experience with our incoming class, this event is going to be virtual for us moving forward."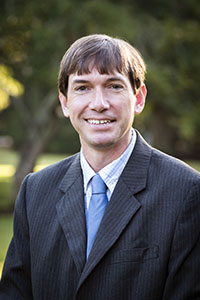 Mike Smith
Assistant Director of Events | Georgia Southern University
Learn how StudentBridge can help you achieve more.