Case Study
Interactive Campus Maps
Augsburg University drives enrollment by making it easy for prospective students to explore the institution online with an experience that's almost as good as being there in person.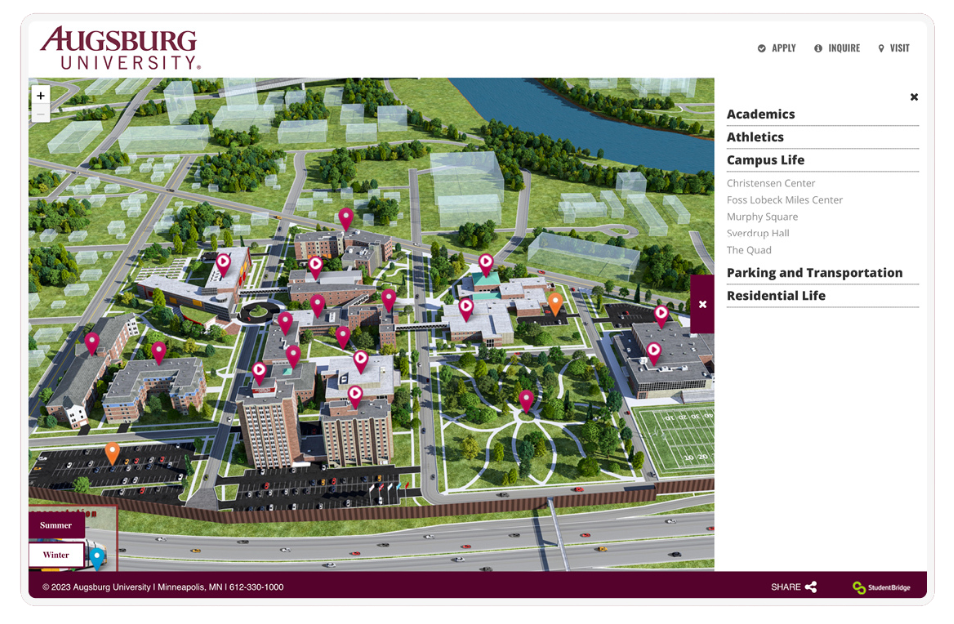 Augsburg University was looking to expand recruitment beyond their immediate metro area and attract out-of-state students. Using Interactive Campus Maps, Augsburg allows visitors to explore their campus 24/7 from anywhere with vibrant, photo-realistic map renderings — no download required. Immediately after partnering with StudentBridge, Augsburg welcomed their second largest class in university history and surpassed their enrollment goal by an impressive 112%.
About Augsburg University
Solutions & Services
Interactive Campus Map
Full-service Video Content Production
%
of enrollment goals surpassed
+
average monthly map visitors
Expands the capacity of the campus visits team

Saves time and money with more effective content and solutions

Identifies stealth visitors sooner

Increases inquires, visits, and enrollment

Converts curious on-lookers into engaged inquiries

Showcases the institution's unique story

Leverages key data and insights to make student-level or funnel-wide projections
"We know that the vast majority of our prospective student population is going online to collect information about our school, so we were really looking for a virtual engagement tool that would appeal to a digital audience. Ultimately, we went with StudentBridge because it offered the biggest bang for our buck."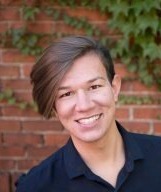 Jack Heinberg
Assistant Director of Student Engagement | Augsburg University
Learn how StudentBridge can help you achieve more.